March 23, 2023
Intelica is Evolving
Big news! We are excited to announce a rebrand as we have grown and evolved significantly since our founding in 2010.
We started as a trio of dreamers dedicated to solving problems; and over the years, we have grown to 100+ employees across four states. Our company culture is deeply rooted in a love for our communities. We are dedicated to helping local businesses become regional, national and global success stories. As we continue to grow and change, our loyalty and commitment to helping local businesses flourish, will not change.
Analyzing and carefully considering our values and mission, we decided it was time for an upgrade. We have refreshed our logo to reflect who we are today and who we are striving to be in the future. The logo represents our impact on the commercial real estate industry by incorporating icons that reflect buildings and growth along with capturing our business model with a circle to represent all of our services. These services include brokerage, property management, multi-family, occupier services, and more.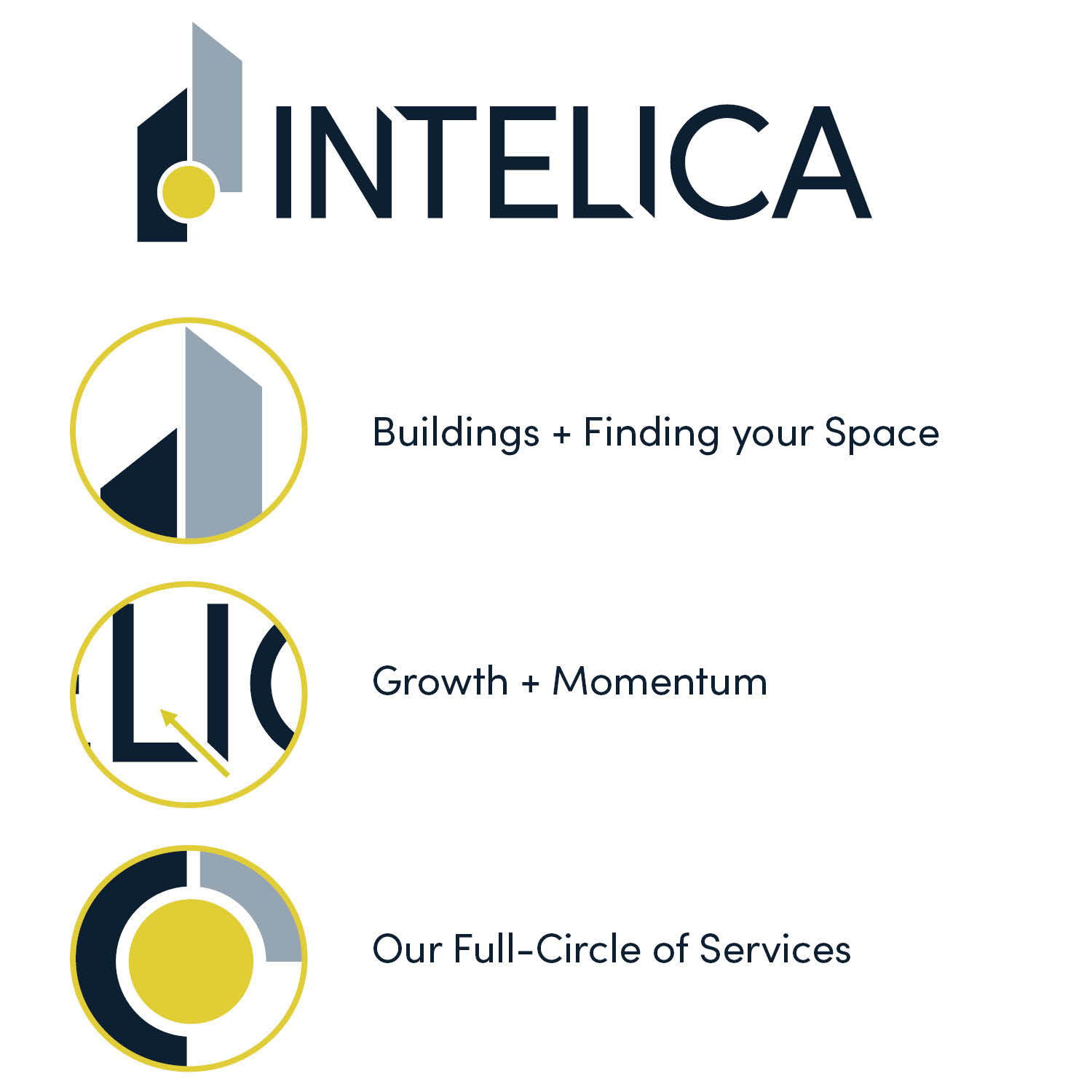 Intelica is constantly striving to be innovative leaders in the commercial real estate sector. We are also introducing a new color scheme that will bring our mission to life. You will now notice Intelica yellow, Intelica navy, Intelica gray, and Intelica blue that will further solidify our brand across all marketing collateral.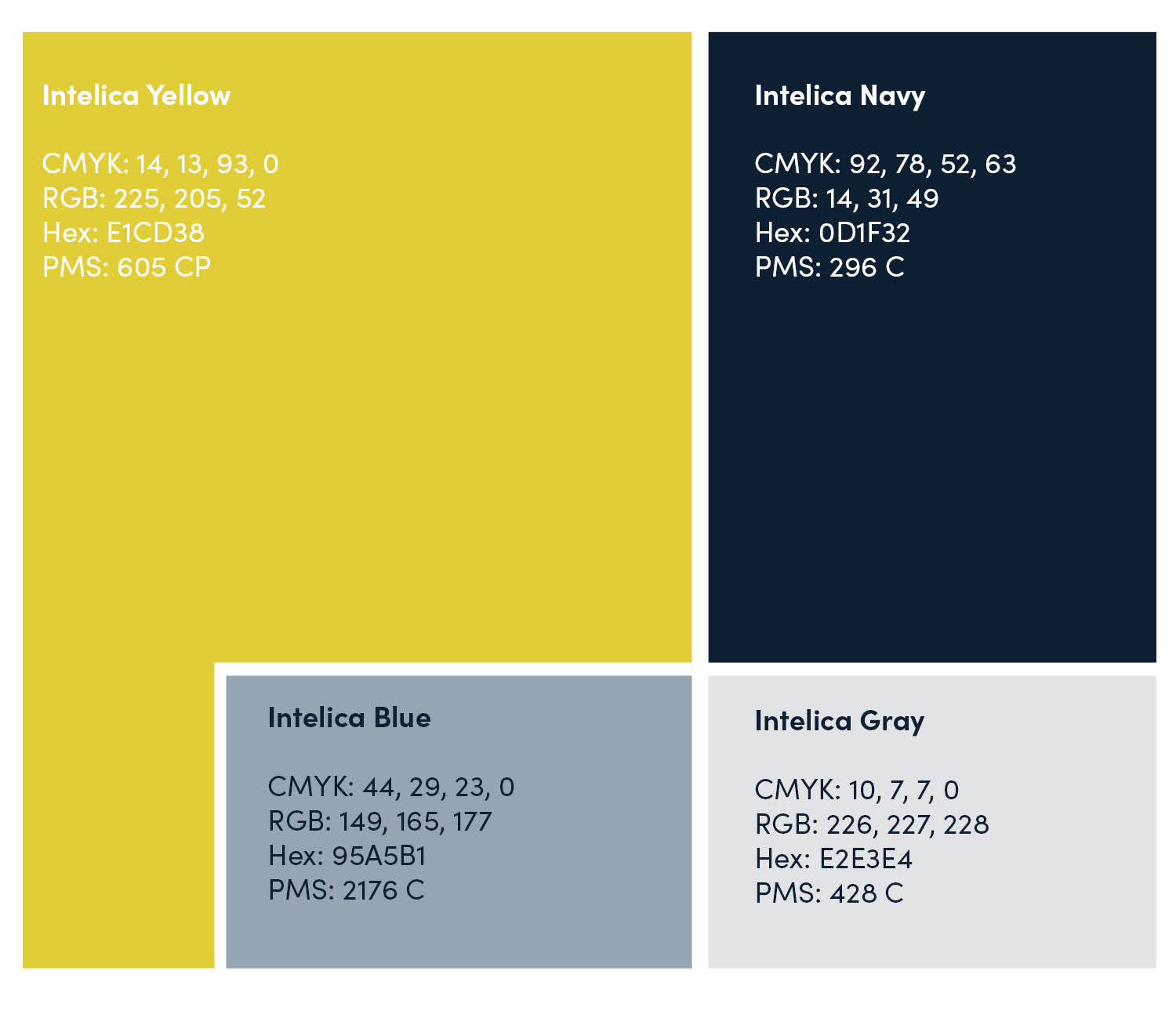 Our new brand identity and fresh logo will better reflect our industry-leading vision and demonstrate the services and expertise we offer to the communities we serve. The updated design and look will move our brand forward and set us up for a future of success. Our new image is more than a rebrand; it represents our enhanced services and purpose among our employees and clients.
We look forward to launching into this new era with you. Curious about these changes? Don't hesitate to reach out.
The Intel
Subscribe to our quarterly email marketing newsletter, The Intel, to receive news and updates from our team.
Email Us